For a photographic competition in a relaxed atmosphere, it is hard to beat the Three of a Kind competition run on 28 February. With entries on the night and with the photographers encouraged to introduce their topics and three photos, there was plenty of scope for good humour and the occasional bit of blatant currying favour with the audience: not surprisingly as the results were judged by the members themselves in a secret ballot.
First prize went to Richard Spurdens with three monochrome images of Erica on pointe in ballet poses. Keith Allen took second place with shots of street art found on walls in Blackpool. Third place was claimed by Andy Thomas who captured three characteristic Lofoten buildings. There were Highly Commended awards for Marion Payne and Alison Tetley, and Commendations were gained by Charlotte Sayer, Geoff Smith and David James.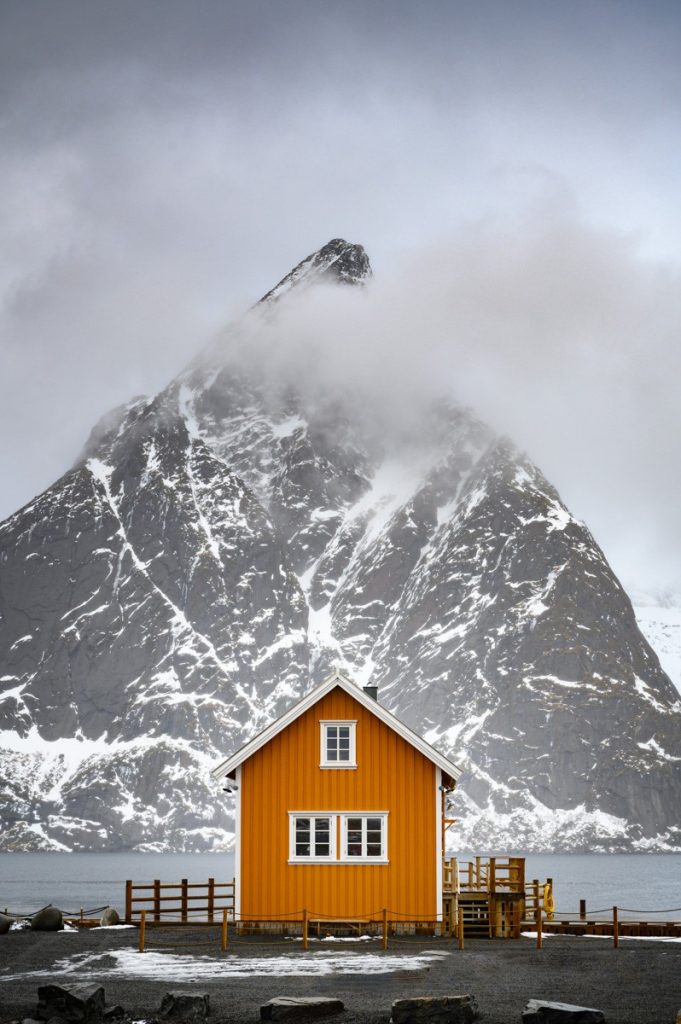 The award for best individual photo went to one of the shots from Andy Thomas' set featuring a Lofoten building with a looming mountain in the background.
While the results were being collated by organisers Sharon and Tim Sawyer, club member John Fontana gave a presentation focused on monochrome work initiated in traditional film media which showed particularly well on the club's high spec projector.
The full competition results are available here.