If you would like to join the club or attend a meeting as a prospective member or a visitor we invite you to come along to a club meeting on a Friday night. However, some of our meetings are  now "virtual" via Zoom.  To be sure we are meeting in the hall please contact us first and keep an eye on our Facebook page.
Prospective members may attend three meetings free of charge. Other visitors may attend up to five meetings in a season without becoming a member, at a charge of £3 per meeting. Most people decide pretty quickly that they want to join, fill in our membership form and pay the subscription. This means they will automatically get invitations to the next Zoom event and will qualify to enter our competitions.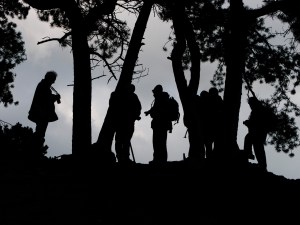 The annual subscriptions are as follows:
Full member £45
Under 18 and student member £4.
Because of the Covid-19 uncertainty, we have decided to take full membership fees for 2020-21 in two stages:
£25, payable before 21st August, to allow access to the programme up to Christmas
£20, payable by the end of December, for the remainder of the season (January to April 2021)
With 30 or so meetings that is just £1.50 per meeting. Given the high standard of our speakers and judges we feel this is excellent value.
We prefer payment by Bank Transfer – details are on our membership form. The Club complies with the provisions of the Data Protection Act regarding the use of your personal data and in particular we do not pass on your details to social media and video conferencing websites that we use. Here is a link to our Data Protection Policy.
We look forward to seeing you soon. You can get further information and a membership form using our Contact Form.